Two In Love Valentine Event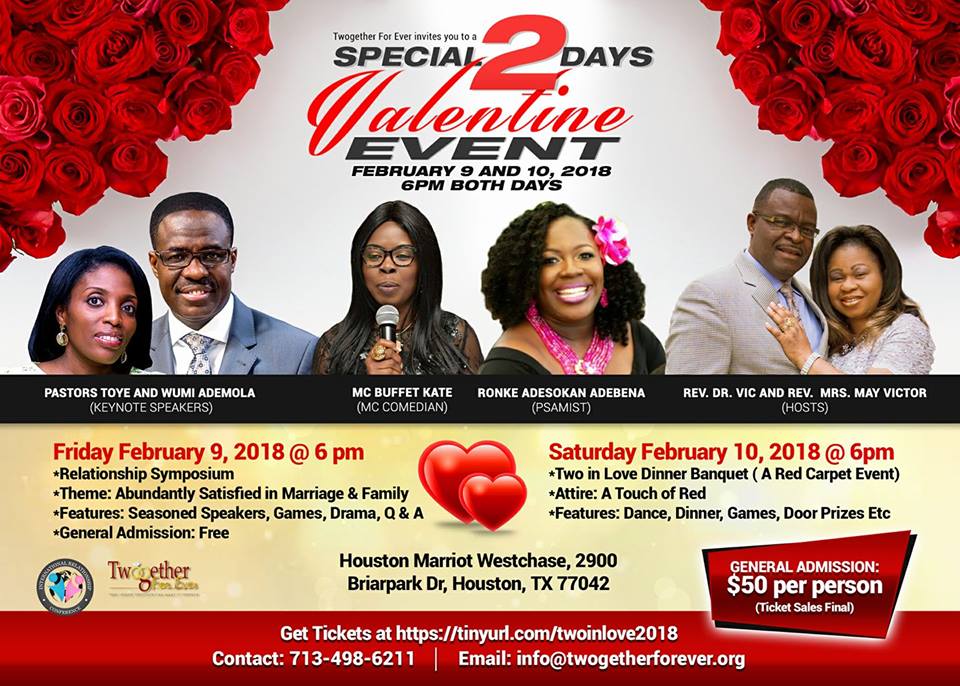 What are you up to this Valentine Weekend? Well if you live in the Houston area then look no further!!! We have put together a great opportunity for you and your loved one to have a memorable, love filled weekend. It's going to be awesome and you don't want to miss it. It's TWO IN LOVE EVENT (TILE) with all the works!
Twogether For Ever Invites You to A Special Valentine Event
WHEN: Friday February 9 and Saturday, February 10, 2018
WHERE: Houston Marriott Westchase, 2900 Briarpark Dr, Houston, TX 77042
---

RELATIONSHIP SYMPOSIUM: FEBRUARY 9TH 2018
Our theme this year is ABUNDANTLY SATISFIED IN MARRIAGE & FAMILY!!! We already have confirmed, ready, prepared, seasoned and experienced couples speaking on the following:
**Abundantly Satisfied in Money Matters
**Abundantly Satisfied in My Role
**Abundantly Satisfied in Diversities
**Abundantly Satisfied in Intimacy 
**Drama Presentation and a Q & A Session.
The Relationship Symposium is a FREE EVENT but registration is required.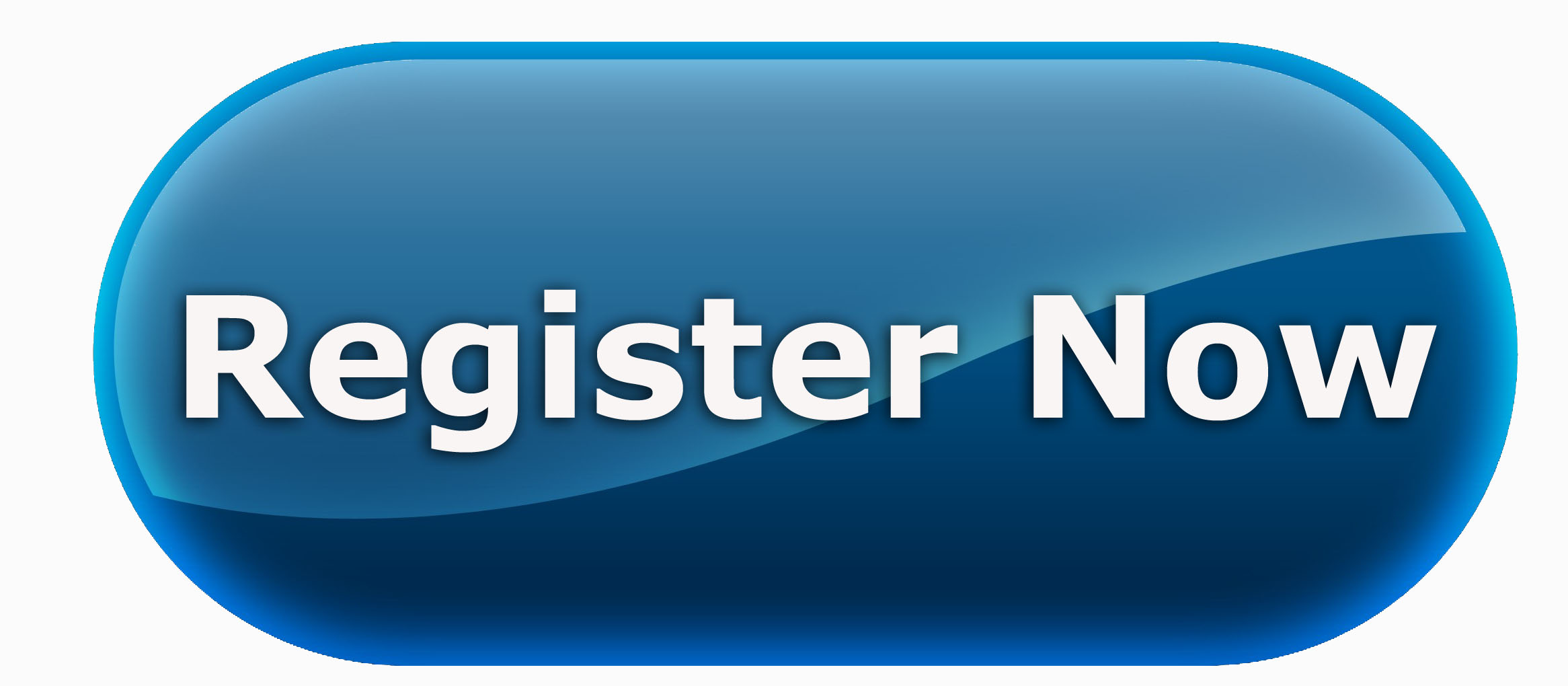 ---

A TOUCH OF RED DINNER BANQUET: FEBRUARY 10TH 2018
Red Carpet Event starts @ 5:30pm
A Touch of Red Dinner Banquet, Saturday February 10th @ 6pm 

Attire: A Touch of Red

Features: Dance, Dinner, Games, Door Prizes, Music and Comedy
GENERAL ADMISSION: $50 per person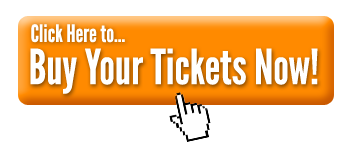 CONTACT: Ph: 713-498-6211; Email: info@twogetherforever.org
---
Child care is available at a nominal fee for the event. If you are interested in Childcare, please fill out the registration form.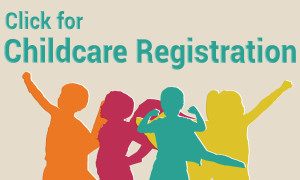 COUPLES GAMES AT TILE EVENT
PICTURE GALLERY AT TILE EVENT